Hotel Info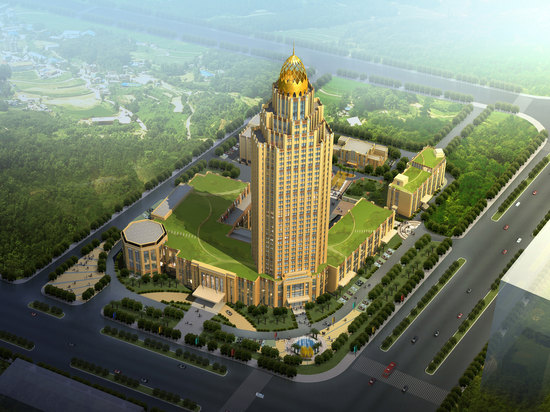 Grand New Century Hotel Shangyu Shaoxing
is located in the heart of Shangyu Chengbei Business Circle, at the junction of Xiongfeng Fengshan South Road and Sanhuan North Road, close to Shangyu High-speed Railway Station and Shangyu Convention and Exhibition Center. It is about an hour's drive from the surrounding historic cities such as Hangzhou, Shaoxing and Ningbo. It is convenient to Hangzhou Xiaoshan Airport, Ningbo Lishe Airport, and Shanghai Pudong International Airport.
The main building of
Grand New Century Hotel Shangyu Shaoxing
is 178 meters high with 36 floors and a total construction area of over 120,000 square meters. It is currently a high landmark building in Shangyu. All types of deluxe rooms are large and comfortable with all modern facilities. There are a total of 2,200 Chinese and Western-style dining spaces, 14 meeting rooms of different specifications, 33 boxes of different styles, and an executive lounge. 2300 square meters of luxurious pillarless ballroom with advanced P4LED background screen. The top floor 'Jinjue Club' is dominated by it, overlooking Shangyu's most beautiful scenery. In your spare time, you can go to the swimming pool, gym, chess, KTV box, etc., or enjoy a professional spa, and experience the perfect experience of elegance, comfort and warmth.